Do you use Gmail? A lot of people do. There is a phishing scam that is going around and it is fooling people who should know better, it's that sophisticated. The usual advice to never click on links from people that look strange applies, but if you want to see right now if your account is signed in elsewhere, look to the bottom right hand side of your gmail page and look for details. Click on it to open another window.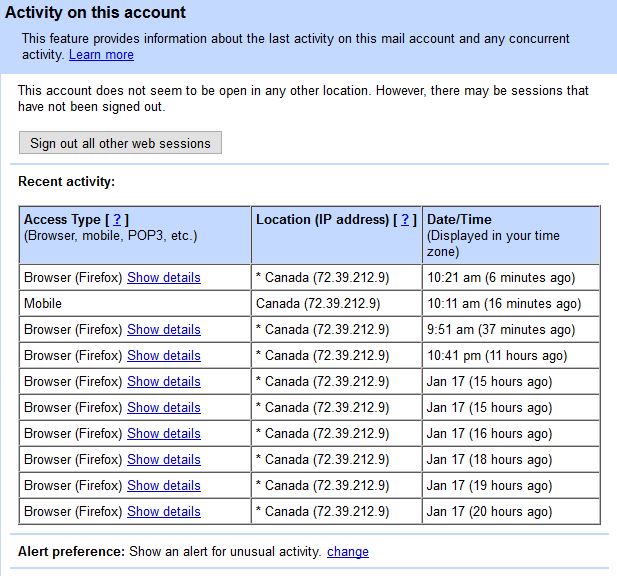 It shows who is signed in. Remember that if you have it on your phone, you may have sign in from more than one location. However, if you don't you can disconnect them immediately and change your password. Read this article on how it works and all that is compromised. It's always best practice to change your passwords every few months, and never have your bank passwords the same as your email passwords.
The link below is the full article from Wordfence, a plugin that I use on all my WordPress sites to secure my client's websites.
A new phishing technique that affects GMail and other services and how to protect yourself.
Source: Wide Impact: Highly Effective Gmail Phishing Technique Being Exploited